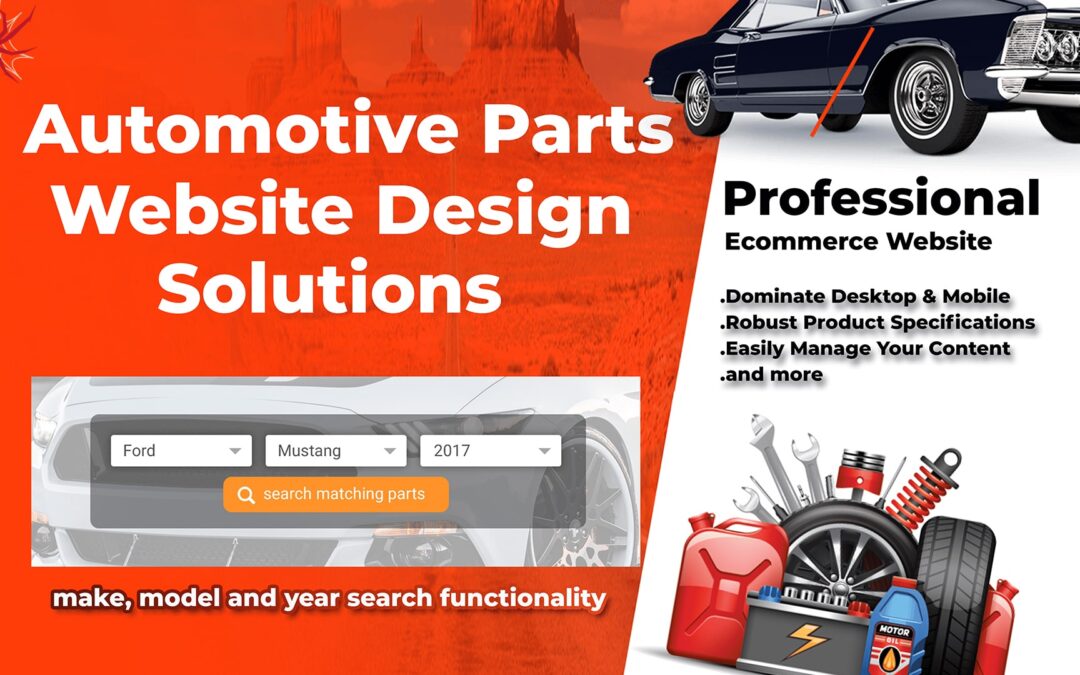 Need Auto Parts Website Design Service we provide our clients with high quality professional designs based on their needs and budget.
We are well experienced in providing effective solutions in automotive parts website design service If you need to design a website for your automotive part business, look no further than BWS – Web Design Agency. With over 10+ years experience and unmatched professionalism, our team of experts is ready to create a showcase site that will help you sell more parts and increase your profits.
Check out the sample sites below and see how our team helped one client sell $23 million worth of product! The automotive industry is growing at a rapid pace and so are the number of car parts websites.
The competition is tremendous with multiple players trying to steal your customers from you. Designing a good looking, effective and user friendly website is hard work and requires some serious knowledge of how to create the best design for the job.
At Black Web Spider – Web Design Agency we provide our clients with high quality professional designs based on their needs and budget. We are well experienced in providing effective solutions in automotive parts website design service.
Do You Need an Automotive Parts Website Design?
The answer to this question is simple: if you want to succeed in the automotive parts industry, you need an automotive parts website design. If you're selling automotive parts or accessories online and have a physical location, then your site should be mobile-friendly as well. This means that it will work well on smartphones and tablets as well as desktop computers. The reason for this is simple: people are using their phones to find information on the go. In fact, a recent study found that 77% of smartphone users in the U.S. use their devices to find information while they're on the go. And as people become more and more comfortable with mobile technology, they're going to expect sites like yours to work seamlessly on smartphones and tablets. It's also important to note that Google is starting to penalize sites that aren't mobile-friendly. In fact, a recent study found that over half of all website traffic comes from mobile devices! So if your site isn't mobile-friendly, then you may be losing out on some valuable web traffic.
What Is Automotive Parts Website Design Service About?
Automotive parts website design is a type of website design service that focuses on creating websites for automotive parts manufacturers, distributors, and retailers. These sites are designed to help customers find the product they need from a wide variety of suppliers in their area. The goal of an automotive parts website design is to help customers find the part they want and make a purchase. This is done by allowing users to search for specific items, browse categories of products, or check out the latest deals on special offers.
Why Choose AutoWebDesignPros?
Expertise in Auto Repair: We understand the unique needs of auto repair businesses. Our team has extensive experience working with clients in the automotive industry, ensuring that your website reflects the professionalism and reliability of your services.
Customized Designs: Every auto repair shop is unique, and your website should be too. We tailor our designs to match your brand identity, incorporating your logo, colors, and style preferences into the website's design.
User-Friendly Navigation: We prioritize user experience, making it easy for your potential customers to find the information they need. Whether they're looking for services, pricing, or contact details, our websites are designed for intuitive navigation.
Mobile Responsiveness: In today's digital age, a mobile-responsive website is essential. Our designs are optimized for mobile devices, ensuring a seamless browsing experience for users on smartphones and tablets.
SEO-Friendly: To help your auto repair shop rank higher in search engine results, we implement SEO best practices, including keyword optimization, metadata, and site structure.
Fast Loading Times: Slow-loading websites can turn potential customers away. We optimize your site for fast loading times, keeping visitors engaged and reducing bounce rates.
Maintenance and Support: Our commitment to your success doesn't end with the website launch. We offer ongoing maintenance and support to ensure your site stays up-to-date and secure.
Affordable Pricing: We believe that high-quality web design shouldn't break the bank. Our pricing is competitive and transparent, with no hidden fees.
Get Started Today
Ready to take your auto repair business to the next level with a professionally designed website? Contact us today for a free consultation. Let us help you establish a strong online presence and attract more customers to your shop.
Desktop to Mobile
Our automotive websites automatically adjust to different screen sizes and screen rotation.
Menus & Visual Format
Menu and formatting changes to mobile friendly versions for website visitors on small screens.