In the ever-evolving landscape of online marketing and e-commerce, businesses need to stay ahead of the curve to maximize their profits. One of the most powerful tools at your disposal as an auto part dealer is Google My Business (GMB). Leveraging this platform effectively can significantly boost your online presence and ultimately increase your revenue. In this comprehensive guide, we will walk you through the strategies and best practices to harness the full potential of Google My Business.
Why Google My Business Matters
Google My Business is more than just a business listing; it's your digital storefront. When potential customers search for auto parts or related services, your GMB listing is often the first thing they see. Here's why it's crucial:
1. Enhanced Visibility
Your GMB listing appears on Google Search and Google Maps. This prime real estate can make or break your online visibility. When you optimize your listing, you increase your chances of appearing in local search results.
2. Trust and Credibility
A well-maintained GMB profile can instill trust in potential customers. They can view essential information like your address, phone number, reviews, and even photos, helping them make informed decisions.
3. Competitive Edge
Many auto part dealers are still not fully utilizing GMB. By optimizing your profile, you can gain a competitive advantage and stand out in your niche.
Setting Up Your Google My Business Profile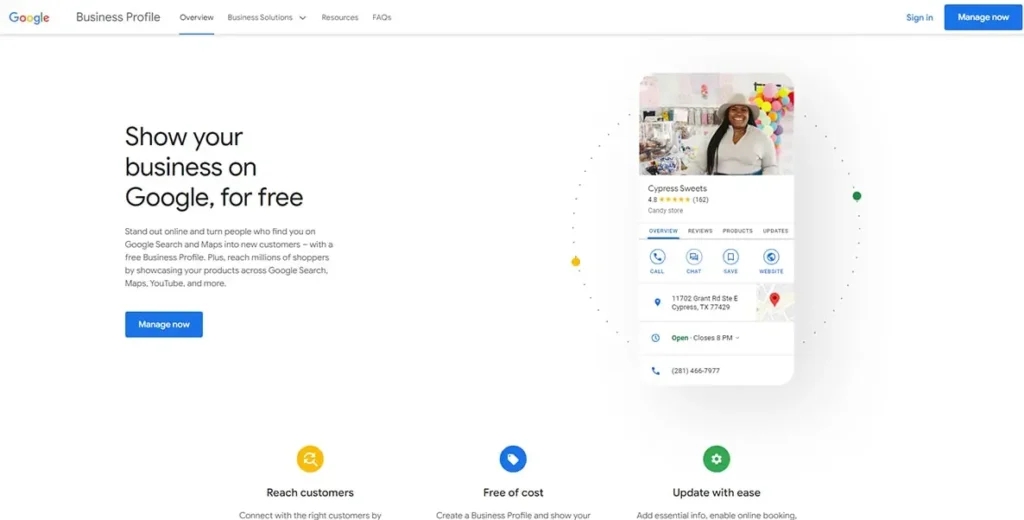 Claim Your Listing
The first step is to claim your GMB listing. If you haven't already, visit the Google My Business website, sign in with your Google account, and follow the prompts to claim your business. Make sure to verify your listing to gain full control.
Complete Your Profile
Once claimed, fill out all the information accurately. This includes your business name, address, phone number, website, and business hours. Ensure that your NAP (Name, Address, Phone number) information is consistent across all online platforms.
Add High-Quality Photos
A picture is worth a thousand words, and this is especially true for GMB. Upload high-resolution images of your auto parts, showroom, and team. Visual content can significantly impact potential customers' perception of your business.
Collect and Showcase Reviews

Encourage satisfied customers to leave reviews on your GMB profile. Respond to reviews, both positive and negative, to show your commitment to customer satisfaction. Authentic, well-managed reviews can enhance your reputation.
Optimization Strategies
Keyword-Rich Business Description
Craft a compelling business description that includes relevant keywords. This will help Google understand what your business is about and improve your chances of ranking higher in search results.
Categories and Attributes
Select the most relevant categories and attributes for your business. This helps Google match your business with user queries accurately. Read more here How to choose a category for your Business Profile
Posts and Updates
Regularly post updates, offers, and events on your GMB profile. This keeps your listing fresh and engaging for potential customers. Use keywords in your posts to improve visibility.
Utilize Google My Business Insights
GMB provides valuable insights into how users interact with your listing. Use these insights to refine your strategies continually. Pay attention to metrics like search queries, website clicks, and direction requests to fine-tune your content.
Engage with Customers
Interact with customers through the messaging feature on GMB. Prompt responses to inquiries can improve customer satisfaction and potentially lead to more conversions.
Leverage Google My Business Website Builder
If you don't have a website, you can create a basic one through Google My Business. While not a replacement for a full website, it's a helpful tool to get started online.
The Power of Google My Business Posts
Take advantage of GMB Posts to share updates, promotions, and announcements. These posts appear directly in your listing and can capture the attention of potential customers.
Consistency is Key
Consistency across all aspects of your GMB profile is crucial. Ensure that your business information, branding, and messaging align with your overall marketing strategy.
Related Post – Automotive Parts Website Designer
In Conclusion
In the highly competitive world of auto part dealerships, an optimized Google My Business profile can be a game-changer. By following these best practices, you can increase your online visibility, build trust with customers, and ultimately maximize your profits.
Remember, your GMB profile is not a one-time setup; it requires ongoing management and optimization. Stay proactive, monitor your insights, and adapt your strategy as needed to maintain a strong online presence.