RV Park Website Design Service
Website Design for RV Parks & Campgrounds
Campground website design services are a great way to get your campground online and visible to potential campers. A well designed campground website can help you attract new campers, keep campers already visiting your campground, and even generate revenue.
A well designed Campground & Resort website will include:
A clear and concise campground overview
Campground amenities and services
Campground map
Campground photo gallery
Campground social media links
Campground staff bios
Campground ratings and reviews
Campground pricing information
Campground contact information
Campground advertising information
Your RV Resort needs a marketing plan
Are you looking for a professional campground & resort website design? Look no further than our team at Black Web Spider! We have years of experience working with campgrounds & resorts, and we can help you create the perfect website for your business.
Over 150,000 people visit campground and resort websites every day. A well-designed website can increase your online presence and lead to more bookings. A custom website is the most effective way to tell your story and engage with your audience.
Experts in Website Design for Campgrounds, RV Parks, Outdoor Resorts, Glamping Resorts, Parks, and more
Recent RV Park and Campground Website Designs
Campground Website Design
We offer a wide range of services from website design and development to social media management and SEO optimization. Our team has years of experience working with Websites for RV Parks & Campgrounds across the country, so we know exactly what it takes to get your business noticed.
Speedboat & Tour Website Design
Example of web design for travel agencies. Experts in creating the best tourism web designs, travel blogs and holiday tours. Responsive design, display on mobile devices for all travel agency websites. best web designs for travel agencies. Order your website now!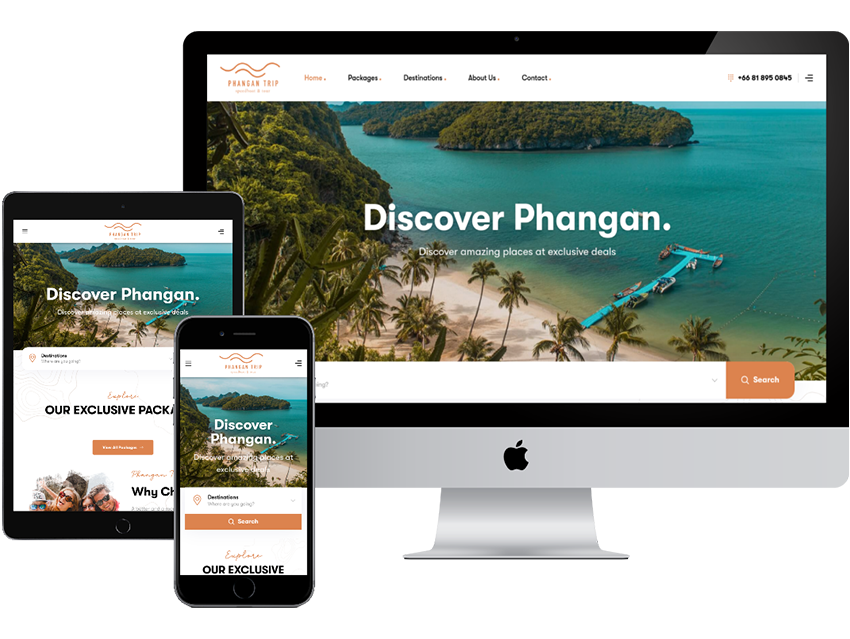 You've got business goals. We can help you achieve them.
We are a team of web developers, designers, and strategists who are passionate about RV Park and Campground Website Design. We want to make sure that your campground website design is ready for the future. We use the best technology and the most effective strategies to ensure your campground website is not outdated by the time it launch. We want to be your one-stop shop for all things RV Park and Campground Website Design. We have a team of experts who will work with you to develop a website that is both effective and easy to use.